Improving Contrast of the Galactic Dust Lanes
The following tips are based on the PhotoShop version 6.0, but similar tools existed in version 5.0 and I believe are still there in version 7.0.
The Problem: Galaxy images contain a very wide dynamic range of pixel values. This makes it difficult to achieve a good contrast in the galaxy core, especially without destroying details in the dim parts of the image.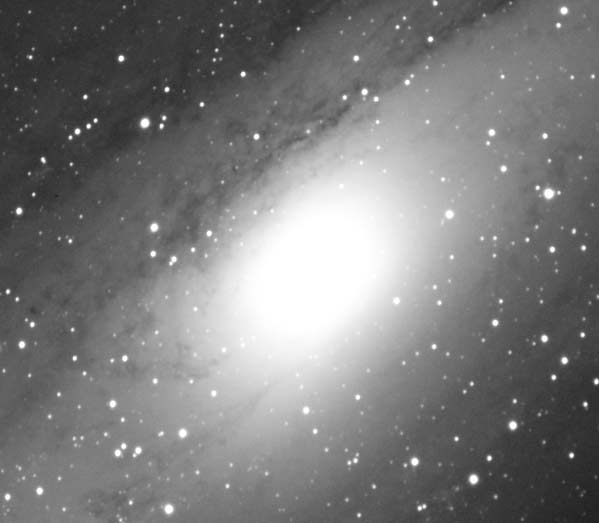 The Solution: Use a faded Unsharp Mask with brightness selection. This method only works on 8-bit images.
Here is the step-by-step description:

1. Load the original image. Adjust brightness, levels, curves, etc. Convert it to 8 bits. All of the following steps apply to this image.
2. Select the core of the galaxy (click here to see how).
3. Apply a heavy Unsharp Mask. Really heavy. I mean, set a 5-20 pixel radius and over 200% for the amount. Don't worry about the areas that look saturated or too bright, instead pay attention to the definition of the dust lanes. Make sure the dust lanes look dark and well defined.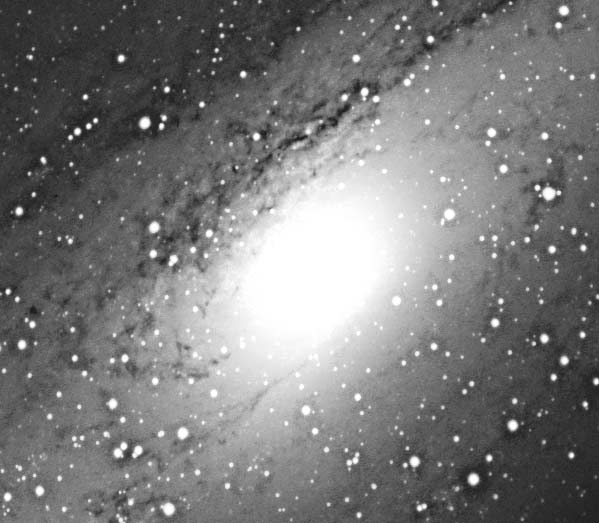 4. The next step is to take the dark dust lanes and to transpose them from the unsharp mask image above into the original image. This is accomplished with the help of the Fade command. In PS 6.0 this command resides in the Edit menu and will become available as soon as you perform the Unsharp Mask. In PS 5.0 you can find this command under the Filter menu. To apply the Fade command, choose the Darken mode and set the Opacity to a value that makes the dust lanes stand out, but not excessively: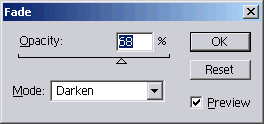 If you want, you can now adjust the brightness and contrast of the image. Remember that you have a loaded selection that you can use to apply this adjustment selectively to the bright or the dim areas: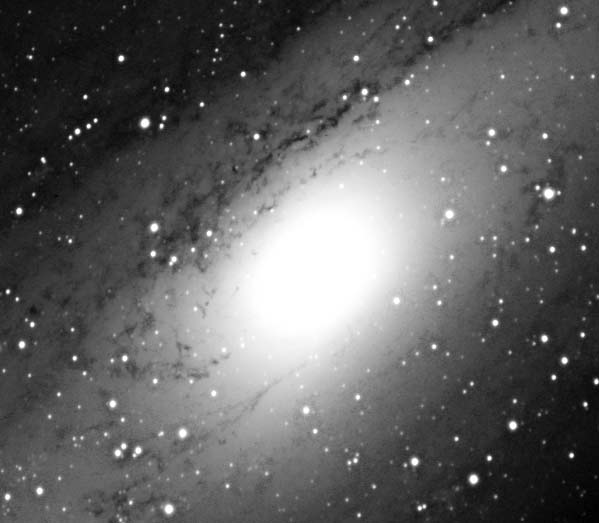 This technique can be applied to more than just galaxies. Use it whenever the contrast details are contained in the darker parts of the image. Heavy Unsharp Mask brings out the darker details increasing their contrast, while the Fade/Darken command transposes these details into the original image.
Copyright © 2002 Paul Kanevsky